Montana Claims Service - Billings Office
Established as the first Montana Claims Service office in 1982.
926 Main Street, Suite 11
Billings, Montana 59105
Phone: 406.256.8640
Fax: 406.259.8181
Email Us
Meet Our Adjusters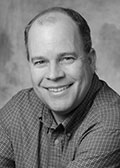 Mike Sollars
Mike is the office manager in Billings and has been with Montana Claims Service since 1996. He primarily handles all types of property claims but also has quite a lot of experience with liability claims. Mike organized and managed the storm office after the "Father's Day Tornado" of 2010. He is also the past president of the Montana Adjusters Association.
Education – Eastern Montana College – B.S. (1992)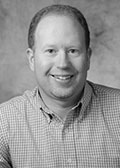 Jason Sholley
Jason has been a multi-line adjuster with Montana Claims Service since 1995. He has extensive training in all facets of auto and heavy equipment repair. He is one of the very few local adjusters with extensive heavy equipment experience. Jason also handles both large and small liability claims. He is an experienced claims investigator.
Education – Montana State University – Northern – B.S. (1995)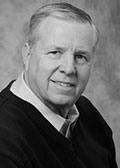 Dale Schmidt
Dale, based out of Billings, has traveled the country over the past 25 years adjusting disaster claims. He has worked hurricanes Andrew and Katrina as well as numerous tornados and the Northridge Earthquake. Dale, now, primarily works with Montana Claims Service in whichever office is in need of his assistance during storm situations.
Education – Eastern Montana College – B.A. (1972)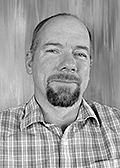 Michael Keys
Michael is a property adjuster and has been with Montana Claims Service since 2016. He had been in the construction trade for 27 years, 15 of those as a General Contractor. He worked both Hurricane Harvey and Hurricane Irma. Michael has been a resident of Montana for nearly 20 years.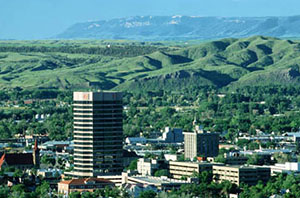 We serve the following communities in the Billings and Wyoming area:
Montana:
Absarokee, Ballantine, Belfry, Bighorn, Boyd, Bridger Broadview, Busby, Columbus, Cooke City, Crow Agency, Crow Indian Reservation, Custer, Edgar, Fishtail, Fromberg, Grass Range, Hardin, Harlowton, Huntley, Hysham, Joliet, Judith Gap, Klein, Lame Deer, Laurel, Lavina, Lodge Grass, Luther,
Martinsdale, Melstone, Musselshell, Northern Cheyenne Indian Reservation, (share with Miles City office), Nye, Park City, Pompeys Pillar, Pryor, Red Lodge, Reedpoint, Roberts, Roscoe, Roundup, Ryegate, St. Xavier, Shawmut, Shepherd, Two Dot, Winnett, Worden, Wyola
Wyoming:
Banner, Basin, Big Horn, Buffalo, Byron, Casper, Cody, Cowley, Dayton, Deaver, Emblem, Frannie, Garland, Green River, Greybull, Hyatville, Lander, Lovell, Manderson, Meeteetse, Parkman, Ralston, Ranchester, Rawlins, Riverton, Rock Springs, Shell, Sheridan, Story, Thermopolis, Ucross, Willwood, Worland
Note:
The Billings, Bozeman and Miles City offices can handle the entire state of Wyoming. Please call or e-mail us to see which office can handle your claim.
This is not a comprehensive list. If you are unable to find the city listed here, contact the Billings office and they can tell you which office to contact.