Montana Claims Service - Great Falls Office
North Central Montana's foremost independent adjusting firm.
410 Central Avenue, Suite 519
Great Falls, Montana 59401
Phone: 406.761.6600
Fax: 406.761.6697
Email Us
Meet Our Adjusters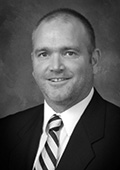 Jarett Gundlach
Jarett is the Owner/Manager of the Great Falls office and has been with Montana Claims Service since 1997. He is a multi-line adjuster with considerable experience handling property, casualty, liability and auto claims.
Education:
Eastern Montana College - B.S. (1989)
Membership:
Montana State Adjusters Association
Past President - North Central Montana Adjusters Association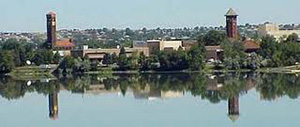 We serve the following communities in the Great Falls, Montana area:
Montana:
Augusta, Babb, Belt, Big Sandy, Black Eagle, Blackfeet Indian Reservation, Box Elder, Browning, Cascade, Chester, Chinook, Choteau, Clancy, Conrad, Cut Bank, Dodson, East Glacier, Fairfield,
Ft. Belknap Indian Reservation, Ft. Benton, Geraldine, Gildford, Harlem, Havre, Hays, Heart Butte, Helena, Inverness, Joplin, Kevin, Kremlin, Lewistown, Lincoln, Malta,
Niehart, Pendroy, Rocky Boy Indian Reservation, Roy, Rudyard, Saco, Saint Mary, Shelby, Simms, Stanford, Sunburst, Sweetgrass, Valier, Winifred, Wolf Creek
Note:
This is not a comprehensive list. If you are unable to find the city listed here, contact the Great Falls office and they can tell you which office to contact.